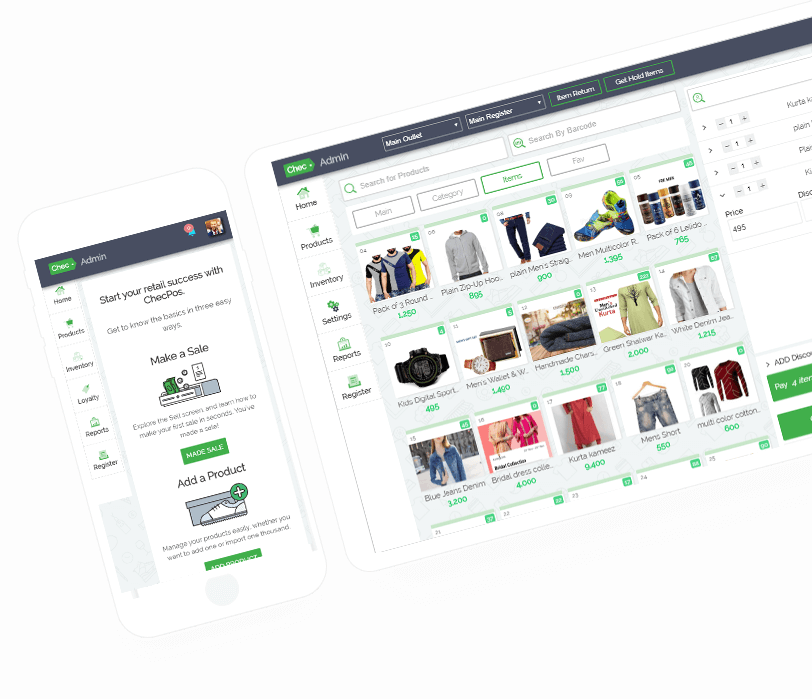 Undisputed Role of POS in Retail operations: POS Software in lahore-karachi-islamabad-pakistan
Request Free Demo: Click on Whatsapp number Below to
Start Whatsapp Chat with Sales Team
Whatsapp #: +923333331225
Email: sales@bilytica.com
POS software is here to make cash register system obsolete, the problem with cash register system was that it was under supervision of a human and as we know that human being are bound to make errors we are not that perfect that's why we use machines are our assistants. Machines have taken over many parts of life where humans were at the risk of making errors.
Point of Sale Software is therefore a great help to the mankind as it is helpful in advance management of every business apart of only cash handling. The software can tell you how much cash was received to the owner and how much balance was returned, moreover telling the user how much cash should be in hand.
Quick Service POS software in lahore-karachi-islamabad-pakistan has the capability of managing a whole business doesn't matter it's a small enterprise or multi franchise enterprise. The user has the access on a single click with the help of cloud based servers. POS works great offline as well if you have issues with connectivity.
Cloud Retail POS software in lahore-karachi-islamabad-pakistan has the ability of maintaining inventory of each item there is in the store or business. The software has additional feature of CRM (Customer Relationship Management) which help the user to stay interacted with the customers see their likes and dislikes, which product is more popular among customers and which customer is the most potential and loyal customer.
Features
Data Personalization
Sales Reporting
Customer Management
E-commerce integration
Analytics of Sales
Mobile POS
Inventory Tracking
Fast Checkout
Automatic Purchasing of Inventory
Self-service kiosks
Mobile Ordering
Data Security
Mobile Payments
POS Integration with e-commerce
PCI compliance
Brick-and-mortar stores
POS software in the cloud
POS software in lahore-karachi-islamabad-pakistan also helps the user to manage HR problems and payroll systems. The user can manage its employee's duty roster, attendance, performance, working hours, overtime and payroll in a very efficient way. So POS software is not just a replacement of cash register it is much more than that.
Request Free Demo: Click on Whatsapp number Below to
Start Whatsapp Chat with Sales Team
Whatsapp #: +923333331225
Email: sales@bilytica.com